The legal term for a divorce is dissolution. When the parties agree on all aspects of a dissolution, the divorce is uncontested. Frequently, however, the parties disagree on issues such as debt and property division, child support and/or custody, and spousal maintenance. It is in these situations that an experienced contested divorce lawyer can be helpful.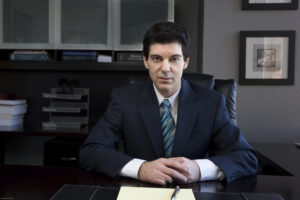 If you are facing a contentious divorce (as the petitioner or the respondent), you likely may be looking for the best divorce lawyer for your case. One who is not afraid to vigorously represent clients. If this is your situation, I invite you to call me.
As a Phoenix contested divorce attorney with over two decades of legal experience, I have the knowledge and skills to vigorously represent clients in highly acrimonious dissolutions. If you are facing a contentious divorce, call Thomas Law Office at (602) 788-1395 to schedule a consultation to learn more about how our firm tenaciously advocates for the rights of our clients.