Scope of Fathers' Rights | Scottsdale Father's Rights Attorney
December 23, 2014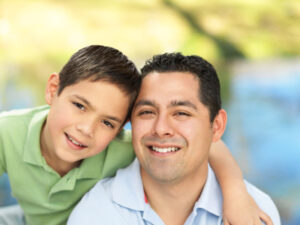 Due to the increased number of pregnancies involving unwed mothers, the recognition for fathers' rights has grown exponentially. A Scottsdale father's rights lawyer can explain the background of the fathers' rights movement and how this can affect your case.
Historical Background
Your Scottsdale father's rights lawyer may begin this conversation by discussing the change of the marital relationship in the United States. In the 1950s, divorce was not as common, nor was it as socially accepted. In these situations, most children were raised in two-parent households in which the father worked and the mother primarily took care of the children and domestic duties. Your Scottsdale father's rights lawyer may explain that many women lacked job skills, education or the ability to make a sustainable wage.
However, the picture of the American family changed as time progressed. The 1970s saw a spike in the divorce rate, as it became more widespread due to no-fault divorces and women having more earning power. Now, nearly 50 percent of marriages end in divorce.
Out of Wedlock Children
During the same period, more children were born out of wedlock as many couples decided not to formalize their relationship through the marriage contract. This situation has led to more focus being placed on fathers and their rights. In the past, women ended up with custody of the children the majority of the time. A Scottsdale father's rights attorney can explain that as the roles changed in the American household, the father's role in his child's life has changed as well.
Seeking Legal Counsel
For more information on this topic, contact the Thomas Law Office, PLC at (602) 788-1395.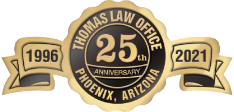 Serving Phoenix, Scottsdale, Mesa, Tempe, Paradise Valley, Glendale, Peoria, Surprise, and the Greater Phoenix, Arizona Metropolitan Area