A Phoenix Custody Attorney & Arizona Child Custody Lawyer Defines Custody
March 5, 2015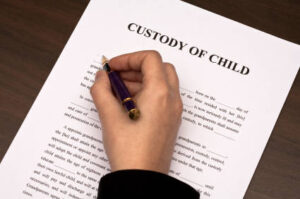 Legal terminology, by its very nature, is precise and can be complex. A Phoenix custody attorney addresses the terms specific to child custody cases in the paragraphs below.
Types Of Custody
There are a number of ways in which parents may have custody of their child or children. How these terms are used and the terms which are chosen have direct bearing on the lives of both the divorcing parents and the children involved.
These terms are:
Physical custody: If the child lives primarily in your home, then you have physical custody. Like legal custody, it can be awarded jointly or solely depending upon the circumstances.
Legal custody: If you are empowered to choose how and where the child goes to school, medical and dental practitioners and procedures, what the child's religious affiliation will be and other such matters, then you have legal custody.
Joint legal custody: In cases of joint custody, both parents share legal custody of the child or children to some degree. Parents who, despite whatever differences led to the divorce, can set these differences aside and work together to make decisions on their children's behalf are usually awarded joint custody. If there is extreme dissension or hostility between the parents, the judge is more likely to place custody solely in the hands of one or the other. Usually a judge will assign visitation rights to a non-custodial parent, enabling the parent to spend time with the child in scheduled visits.
Sole legal custody: Sole custody places legal custody in the hands of one parent only, giving this parent the right to make decisions concerning the child's life and welfare. Decisions made by a non-custodial parent can be countermanded by a parent with legal custody.
"Parenting Time" v. "Visitation"
Since non-custodial parents have begun recently to object to the idea of "visiting" their children, the term "parenting time" has begun to gain popularity as a reasonable and understandable alternative to "visitation." Parenting duties are performed by the non-custodial parent during these times just as they would have been had no divorce taken place. The couple may have divorced each other, but they did not divorce their children. They are still a family, so the term "parenting time" makes sense.
Contact a Phoenix Custody Lawyer
If you are involved in divorce procedures with have children, seek a Phoenix custody attorney. Call the Thomas Law Office, PLC at (602) 788-1395.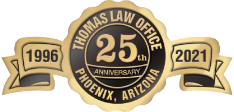 Serving Phoenix, Scottsdale, Mesa, Tempe, Paradise Valley, Glendale, Peoria, Surprise, and the Greater Phoenix, Arizona Metropolitan Area