How Does The Service Members Civil Relief Act Affect My Divorce Or Custody Case? | Military Divorce Attorney
February 19, 2018
Serving The Other Party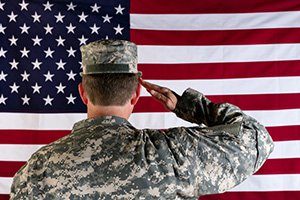 When a spouse in a divorce case or parent in a child custody case is in the military, some common issues tend to arise. Some of these will be addressed here. One of the issues that arises in military family law cases is how to serve a summons and petition for divorce on the other spouse. There are special rules for serving members of the military on military bases and on ships. For the Army, see 32 C.F.R. §516. For the Navy and Marine Corps, see 32 C.F.R. §720.20. You also should be familiar with the rules of civil procedure and/or family law procedure for the jurisdiction where the case is filed. If you are attempting to serve the military member at his or her military address, you can use the local sheriff or a private process server. But in those cases, the military officials at the base cannot serve process on the military member at the base. Rather, the military officials will make the military member available for service of process if the military member is actually at the base at the time service is attempted.
Alternatively, if you have an off-base address for the military member, you can try to serve him there by using whatever method you would normally use in a non-military case. Obviously, it is much easier to serve a military member if he lives off-base. Sometimes, if you are having trouble finding or serving the military member, it can be a good idea to send your documents to the unit commander and request that the unit commander give the documents (and an acceptance of service form) to the military servicemember. However, the servicemember may not accept service. If you run into difficulty, seek legal help, as it can be tricky serving a military member in a high-conflict case.
If the military member is stationed overseas, you may be able to serve the military member by registered or certified mail if the nation where he is stationed does not object to that form of service of process. You need to become familiar with The Hague Convention on Service Abroad of Judicial and Extrajudicial Documents if the nation where he is stationed is a party that signed on to the Convention. Some countries, such as Japan, have no objection to service by certified or registered mail. But other countries, such as Germany, require that you do the service of process via a specific government office. If the stakes are high, don't take chances. Get legal assistance immediately.
Getting The Servicemember To Show Up In Court
Another problem that arises is how to get the other party to show up for a hearing in person. Keep in mind that each member of the military gets 30 days of paid leave. You can find out how much leave he or she has left by getting a copy of his or her pay statement, which is known as a Leave and Earnings Statement. That Statement will show how much leave has been used and how much is left. The bad news is that it can be difficult to get a military member to show up if he is on a mission or is in special training around the time of the court hearing. However, keep in mind that military regulations are generally liberal about granting leave when a servicemember needs to attend a court proceeding, especially in cases of paternity and child support.
Figuring Out Which State The Service member Is A Resident/Domiciliary Of
It is very important to know which state the military member is a resident of. This is called the person's domicile. The Servicemembers Civil Relief Act allows servicemembers to retain their original domicile – the one they had when the began military service – for state income tax and voting purposes, regardless of where the servicemember is stationed. However, the domicile might be different because of a variety of factors. And deciding which jurisdiction to use, if there is more than one option, can be a very important part of your strategy. (But if there is only one correct jurisdiction and you file elsewhere, you will be wasting time and money, and could get sanctioned by the court in that jurisdiction.) Attorneys in both states should be consulted to determine which laws will benefit you more. When there is a choice in the matter, going with the state with the better laws is often the better choice, even if it might cost you more in travel or attorney's fees.
There are a variety of issues that commonly arise in military divorce and custody cases. These are just three of them. More will be described in upcoming articles. Please do not take chances if you are involved in a military family law case. There are numerous traps for the unwary, and the extra expense of a good attorney often pays exponential dividends.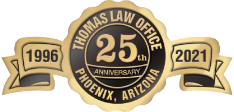 Serving Phoenix, Scottsdale, Mesa, Tempe, Paradise Valley, Glendale, Peoria, Surprise, and the Greater Phoenix, Arizona Metropolitan Area