What Are the Residency Requirements for Divorce in AZ? | Divorce Attorney
April 14, 2017
Jurisdiction For Divorcing In Arizona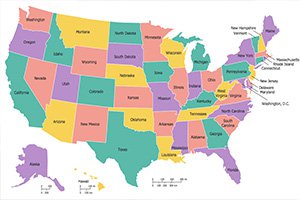 In Arizona, the judge will only be able to divorce you if he finds that one of you at the time the divorce case is filed was "domiciled" in Arizona or was stationed in Arizona while a member of the armed services. The period of time in which you must have been domiciled in Arizona is for at least 90 days prior to the date you file your divorce petition.
Just because a judge has jurisdiction to divorce you does not mean the judge has jurisdiction to divide assets and debts, issue orders regarding the children (custody, child support, and parenting time), order one spouse to pay the other spouse some spousal support (alimony), etc. If one of you resides in a different state, you'll need to obtain a consultation so that Mr. Thomas can carefully analyze which state (if you have a choice) would be the better jurisdiction to file. Because Mr. Thomas is not licensed to practice in all states, he may refer you to an attorney in the other state so that the two attorneys can determine the best course of action for your situation.
The standards for jurisdiction to divorce your spouse are the same also for an annulment or a legal separation. Annulments were discussed in a prior post. Legal separations will be discussed in an upcoming post. Also, you can find more information on our website right now regarding annulments and legal separations. But of course, the best approach is to meet with Mr. Thomas for a consultation to discuss your situation in detail and obtain the information needed to determine the proper jurisdiction.
Mr. Thomas is also experienced in helping clients obtain divorces when the other spouse resides in a different state or even a different country. Mr. Thomas is familiar with the international jurisdictional standards and will be able to help you to navigate this often tricky maze of foreign and domestic jurisdictions.
Call Mr. Thomas for a consultation to discuss any jurisdiction related questions you may have.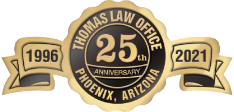 Serving Phoenix, Scottsdale, Mesa, Tempe, Paradise Valley, Glendale, Peoria, Surprise, and the Greater Phoenix, Arizona Metropolitan Area