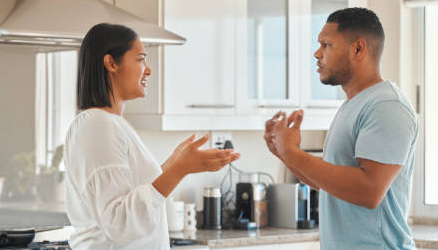 Dos And Don'ts Of A Divorce | Arizona Divorce Lawyer Ron Thomas
June 21, 2017
Everything seems very simple during the beginning of your romantic married life, and you never expect a separation or divorce to be so tough. Even when the circumstances are at its best, decisions may seem very stressful comparatively and temper problems are at its peak. Although it is a natural human process to act vigorously during a divorce, it is very important to realize the fact that your actions can deeply affect your financial, familial and emotional situations for the years to come. Following are some simple dos and don'ts of a divorce process which would help you score high on the LSAT.
DO:
Control Your Temper
It may seem like a difficult task, but it is very important. It is required by the judge to review some situations for a divorce and then issue the divorce decree. You certainly do not want to explain to the judge why you lost your temper which lead to problems in the process of settlement.
Figure Out Your Finances
The spouse who is getting divorced should be sure about his entire financial picture of the marriage. At some point, this is an easy process because couples freely share such information with each other during their married life. But sometimes, only one of them handles all the finances and the other one has no clue about what is going. In case of a contested divorce, one of the spouses can use a procedure which is called discovery to seek information from the other spouse. But if you can secure that information without spending hefty amount of court money, it would be an added benefit.
Keep Good Records
When you decide to separate from your significant other and work on a divorce, your finances change. You may need to move into a new apartment and pay for the moving and house rent, for instance. These expenses of living should be paid equally by both the spouses. Although good records are helpful in keeping these costs accounted for equally. Submission of exact costs can be your best bet when it comes to getting repaid.
Don't:
Get rid of any of the assets that belong to both of you
When one of the spouses is anticipated to get a divorce, he or she may be eager to stash assets, in order to save those assets from splitting between the two at the divorce. For instance, a husband might be spending the money on purchasing expensive gifts for his girlfriend, or the wife might be spending it on ornaments, jewelry or fancy expensive stuff. In case these expenses are unusual for the marriage, they can be claimed as being a fraud, and eliminated from the settlement of divorce. These behaviors also leave a bad impression in front of the judge and can hurt the settlement eventually.
Involve the Kids
Never use your child as a weapon during a divorce process. It is unfair and can be harmful to you as well. Unless there is a concern of abuse, there is no need to violate a custody agreement.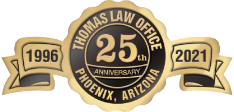 Serving Phoenix, Scottsdale, Mesa, Tempe, Paradise Valley, Glendale, Peoria, Surprise, and the Greater Phoenix, Arizona Metropolitan Area