Custody Of Pets In Divorce Cases – Alaska's New Law | Exp. Divorce Lawyer
February 16, 2017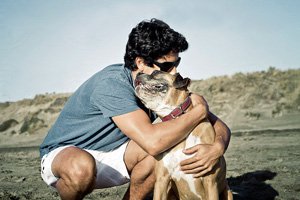 A new law took effect in Alaska in January 2017 that affects pet owners who are getting divorced. Although Arizona and most states treat pets as mere property, this groundbreaking Alaska law warrants a closer look so that we can put pressure on our legislators in Arizona to adopt a similar law. As we know, people form very close bonds with their pets. Some people even consider pets to be a "member" of the family. However, in a divorce case in Arizona, the judge will coldly tell you that the pet must be treated as mere property. It will be awarded to one or the other, but not both spouses, absent an agreement between the divorcing spouses themselves. It is frustrating for many Arizona divorce attorneys and their clients that the legal standards in our state have not been updated to reflect how much pets have become a part of our lives.
The Alaskan law states (note: the irrelevant parts are not going to be quoted here), "In a judgment in an action for divorce … or at any time after the judgment, the court may provide … if an animal is owned, for the ownership or joint ownership of the animal, considering the well-being of the animal." This is a major positive development for people who are attached to their pets and who are worried that the divorce court won't care about setting up a shared-custody or other award that considers what would be best for the animal.
Finally there is a law out there that treats pets differently from mere tables and chairs. This law is based on the acknowledgement that a family court judge should so what is best for the animal. Pets have close bonds with their owners; and owners have close bonds with their pets. There surely will be arguments in divorce trials regarding which person the animal is most attached to, whether either person is using the pet issue as leverage for some other issue, which person will be better able to care for the pet, and so on. There will be hard cases where there are multiple pets and those pets will have to be divided. There will be testimony about whether and to what extent the children are connected to the pets, and which pets are bonded with which children. The parenting time schedule will likely affect which parent receives the majority of time with the pet.
Although this law is going to result in more litigation, overall society will be better off if pets are assigned to the owners who will take the best care of them. As this new law plays out in Alaskan family court trials, we divorce attorneys in other states will be watching closely to learn from their experience and urge our politicians to craft even better laws in our states in the future.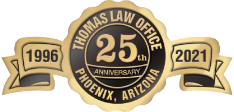 Serving Phoenix, Scottsdale, Mesa, Tempe, Paradise Valley, Glendale, Peoria, Surprise, and the Greater Phoenix, Arizona Metropolitan Area