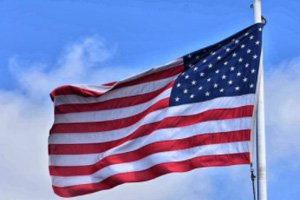 Arizona has a number of military bases and numerous military servicemembers who are domiciled in this state. Issues often arise when they are sued for divorce or custody and they cannot participate in the litigation.
The Service Members Civil Relief Act (SCRA) was passed in 2003 and has been amended several times since then. The SCRA provides many protections to members of the military. For purposes of divorce and custody cases, one of the main protections of the SCRA is preventing a default against you if you are in the military and are abroad or even in the United States if certain exceptions apply. The SCRA is very detailed and a comprehensive discussion of it is beyond the scope of this article. However, the important, relevant general protections will be addressed briefly so that you are aware of them.
If there is a default against a responding party in a divorce or custody case, the petitioning party must file an affidavit before judgment is entered. The affidavit must state whether the responding party is in the military or that it can't be determined whether the responding party is in the military. If this statement is not made, the judgment is voidable, meaning that can be attacked by the responding party if that party can show that he was prejudiced by the failure to notify him and that he had a meritorious defense he could have used in court.
The SCRA also states that if a responding party is in military service, the military servicemember can apply for a stay of at least 90 days and the court must delay things by at least 90 days if there may be a defense to the lawsuit and a defense cannot be properly presented without the responding party's (military servicemember's) presence.
Further, the SCRA provides that a responding party may request a stay in any proceeding during the period of military service and up to 60 days after the termination of the case, at any stage of the case or proceeding. This type of request will be granted for at least 90 days if the responding party sends a letter or other communication setting forth facts that current military requirements substantially affect the responding party's ability to appear, stating a date when he can appear, confirming that military duty requirements prevent the military member's appearance, and indicating that no military leave is presently authorized.
The SCRA has all sorts of other protections that are beyond the scope of this article, such as terminating residential and vehicle leases, preventing evictions, preventing taxation in multiple states, etc. If you are in the military you should immediately talk to military counsel about the rights and protections you have under the Service Members Civil Relief Act.