Custody Questions
Q
Scottsdale Father's Rights Attorney on Father's Rights in Arizona
A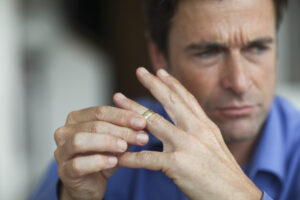 As a Scottsdale father's rights attorney will tell you, fathers are given the same consideration as mothers when it comes to custody decisions made in Arizona courts. Determining what is in the best interest of the children is the primary concern for family court judges. It is widely known that, in most circumstances, children whose parents are divorced benefit the most when they can spend quality time with both of their parents. In preparation for mediation or a custody hearing, fathers should consider these options.
Joint Legal Custody
Parents who share legal custody are responsible for making decisions together regarding their children's education, medical care, welfare and safety. Joint legal custody provides a way for both parents to have a voice in how their children will be raised.
Joint legal custody is awarded in most cases, except in situations that involve serious issues such as parental conflict, an inability to co-parent, substance abuse, child abuse or domestic violence.
Physical Custody
When considering the possibility of shared physical custody, a Scottsdale father's rights attorney will ask you how much time you have to devote to your children's care. The answer will depend on both your work schedule and the age of your children. For instance, young children require direct care and supervision, while older children can take care of themselves in the hours between the end of the school-day and when you come home from work.
Dealing with False Allegations
One of the greatest risks to a father's rights is false allegations made by the children's mother. However, the court takes the matter of false allegations of child abuse and domestic violence very seriously. If your children's mother is alienating your children or making false accusations, you may want to consider a modification of an existing custody arrangement.
Legal Counsel from a Scottsdale Father's Rights Lawyer
If you wish to speak with an attorney regarding a custody matter, please call the office of Thomas Law Office, PLC, at (602) 788-1395.
A
In Arizona, the term "custody" is no longer used. Instead, we use the phrase legal decision-making; this is what many other states call "legal custody" (as opposed to "physical custody"). "Custody" (or, more correctly, legal decision-making, later abbrevaited LDM) in Arizona refers to the decision making power of the parents on major issues such as health, religion, education, etc. If a parent has sole custody, in Arizona that parent can make most or all such major decisions without having to contact the other parent for that parent's input. On the other hand, if a parent has joint custody (LDM), that parent, in most situations, must first discuss the situation with the other parent and obtain that parent's agreement about the decision to be made. In Arizona, a parent can have "tiebreaker" status. This means that if the parents cannot agree, the parent with the tiebreaker status can make the final decision. While this is an excellent solution for the parent with that status, for the other parent it can render joint custody (LDM) no different in reality than sole custody. Often, people confuse custody with parenting time. In Arizona, joint custody does not mean "equal" time with the child. The amount of time the parent spends with the child is referred to as "parenting time." In Arizona, it is possible to have joint custody but parenting time of only every other weekend.
Q
What is parenting time?
A
Parenting time in Arizona refers to the amount of time a child spends with each parent. This is often confused with custody, because in many states what we in Arizona call "parenting time" they call "physical custody." In Arizona, custody refers to decision-making authority only, whereas parenting time refers to actual time spent with the child. The parenting time schedules in Arizona vary widely. It used to be the case that fathers were routinely awarded parenting time every other weekend and one evening per week. This is no longer the standard. Judges in Arizona will now try to figure out the most sensible parenting plan given the parents' availability and suitability. There are different parenting schedules such as the 5-2-2-5 and the 4-3-3-4 plans, as well as many other plans and variations on standard plans.
Q
Is Arizona a "mother's state?"
A
Yes. I can't prove it, but it certainly does appear that way. If you sit back and watch courtroom trials day after day, you're probably going to come to that conclusion on your own. But that does not mean fathers are doomed in Arizona. I have represented many fathers who were treated very well by Arizona judges. I am a strong believer in father's rights. Although the prevailing mentality among judges, especially the older ones, appears to still be that children are better off with mothers if all other things are equal, more and more judges are giving fathers far more time with their children than was the case even a decade ago. Recent changes to the laws have encouraged this trend. If you're a father it just means that you probably have to work harder than would a mother in your same situation. You'll probably need more witnesses, more evidence, more persuasive arguments, and more determination to see things through to the very end of the custody battle if necessary. And representation by an experienced Arizona family law attorney who strongly believes in father's rights is a very important advantage.
Q
Do you represent only Mothers or Fathers?
A
No. I enjoy representing either parent, although most of my clients tend to be men because of my reputation as a father's rights attorney. I use different approaches of course, depending on whether I am advocating for the mother or the father. When representing fathers in Arizona, I am mindful that on average it takes more effort to effectively represent fathers because there seems to be a bias, a bias I can't prove but strongly suspect exists, against fathers obtaining sole custody (LDM) in Arizona. Consequently, I use different techniques when representing Arizona fathers if there is a major child custody dispute in such cases, and this approach has yielded success for many of my former male clients. On the other hand, I enjoy representing mothers and have obtained sole custody for many of my former female clients. I don't discriminate, although I detest the apparent discrimination many fathers have encountered in our judicial system (although things are definitely changing for the better for fathers). I will give 100% effort to my client, whether the person is the mother or father of the child.
Q
How is child support determined?
A
In Arizona, as in most if not all states, standard guidelines are used to determine child support. If the parties agree on what each other's incomes are, and also agree on what figures to use for medical insurance, day care expenses, and other such figures, the calculation is actually very easy to do in Arizona. If the parents do not agree on these figures, they will first need to have an Arizona judge decide on which figures to use so that the guidelines calculation can be performed. In Arizona, as in many other states, a parent can ask the court to deviate upward or downward from the guideline amount if certain conditions exist.
Q
If I don't pay my child support, what happens?
A
In Arizona, if someone fails to pay child support, he or she can be brought before a superior court judge or commissioner and be found in contempt. If you are found in contempt, you will, in order to avoid incarceration, normally have to pay all or a certain part of the past due child support amount (referred to as an arrearage) either immediately or at a certain point in the future. This payment requirement is often referred to in Arizona courts as a "purge amount." However, in order to find you in contempt, the judge must first make legal findings that you (a) had the ability to pay the child support amount and (b) willfully refused to pay the child support obligation.
Q
How is paternity determined?
A
Paternity is most commonly determined in Arizona by the father either acknowledging paternity in a sworn affidavit or by obtaining a court order. In order to obtain a court order, the father must admit that he is the father or be found to be the father based on genetic testing. In some states, before the father admits paternity in court, he must be informed of his right to genetic testing and be told of the consequences of making that legal admission. Unfortunately, Arizona has no such requirement; hence, many men simply "trust" the mother of the child as to who really is the father and commit themselves to a lifetime financial and emotional commitment without really knowing for sure whether they are the true biological father. We advise all our male clients in Arizona to obtain a DNA test prior to admitting to being the father, because nobody (sometimes not even the mother) can know for sure who the father is if the mother had sexual relations with another man during the same general time period. It is better demand a test and perhaps feel embarrassed in the short run (if you learn that you were duped) in order to avoid the very costly consequences in the long run (years of having to pay support for some other guy's child, under the constant threat of incarceration if payments are not made). Conversely, if the test shows that you are the biological father, you will feel that much more secure about your status.