ARIZONA CHILD SUPPORT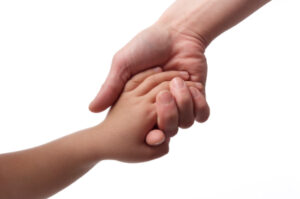 Child support in Arizona is rather simple to calculate, as a statewide formula governs the calculation. The more difficult part of child support disputes is determining the correct "inputs" that should go into the formula, such as the correct amount of income to use, the appropriate amount to allocate for child care and private education, the correct number of days to use for the parenting time adjustment, etc. The situation becomes especially complicated when one of the parties is self-employed, because self-employed individuals and other business owners usually have the ability to decide when to incur certain large business expenses or decline large projects that could greatly affect income. At Thomas Law Office, we have procedures that we follow to ascertain whether there is a reasonable chance that the other party is engaging in inappropriate income structuring in order to decrease or increase the amount of child support that is ordered to be paid in their Arizona child support case.
Arizona Divorce Lawyers
In Arizona, a parent can seek child support back to three years from the date the parties' physically separated (if in fact they ever actually resided together), less any credits for support actually paid by the parent who will be ordered to pay child support. Also, in Arizona it is important to note that child support typically cannot be modified retroactively. This means that you should quickly seek a modification of your child support as soon as you have a proper basis to seek such modification, because you cannot modify your child support backward in time. We have seen some unfortunate men (they are usually men) who have been paying an inflated amount of child support for years when they could have modified the support amount much sooner. They will often ask if they can receive some sort of "credit" for the overpayment they have been making each month since they first became eligible for a support modification. The answer is almost always: no.
Contact our Phoenix Child Support Attorneys
In Arizona, the state can become involved in child support cases. This often happens when one of the parents obtains state benefits of some sort. The state will then be a third party in your child support case. This is not a particularly good situation for the paying party, because the state's attorney and the mother's attorney are often on the same side, and you may feel as though you are being double-teamed. Nevertheless, we at Thomas Law Office have successfully represented numerous clients both in purely private child support case as well as those in which the state is involved.